We don't just make Neapolitan pizzas. We build them brick by brick.
We serve authentic Neapolitan pizza. That means we prepare it just like they do in Naples, using all-natural ingredients—most of which we import straight from Italy. It means no GMOs ever or artificial preservatives. We hope you enjoy the taste of old world Italy wherever you find us. Buon appetito!
Our Flavors are 100% Imported. And 100% Delicious.
Quality is what makes us truly different at V Pizza. Quality ingredients are essential to everything we make. Only the best will do. We pledge to honor your appetite with food from our delicious artisan menu made from better-for-you ingredients.
We Only Use the Best, All-Natural Ingredients.
NO artificial preservatives, nitrates, or nitrites
NO sugar added to our sauce or dough
NO GMOs
Gluten-free available
NO cooking devices other than the ovens you see… no broilers, fryers, or microwaves to strip natural vitamins or minerals from the ingredients.
Flour, tomatoes, cheeses (burrata, bufala mozzarella, and parmigiano reggiano), prosciutto di parma, pancetta, soppressata, and Calabrian peppers imported weekly fresh from Italy.
The perfect pizza dough isn't rolled. It's fermented.
Our dough is made every morning exclusively from highly-refined 00 wheat flour, imported from the Caputo flour company in Italy. It's 100% organic, never bleached or enriched, and it's so fine, that it costs three times as much as the best flour made in the US. The ingredients are simple: flour, sea salt, distilled water, fresh brewer's yeast, and nothing else. The dough must be kneaded and formed by hand without the help of a rolling pin.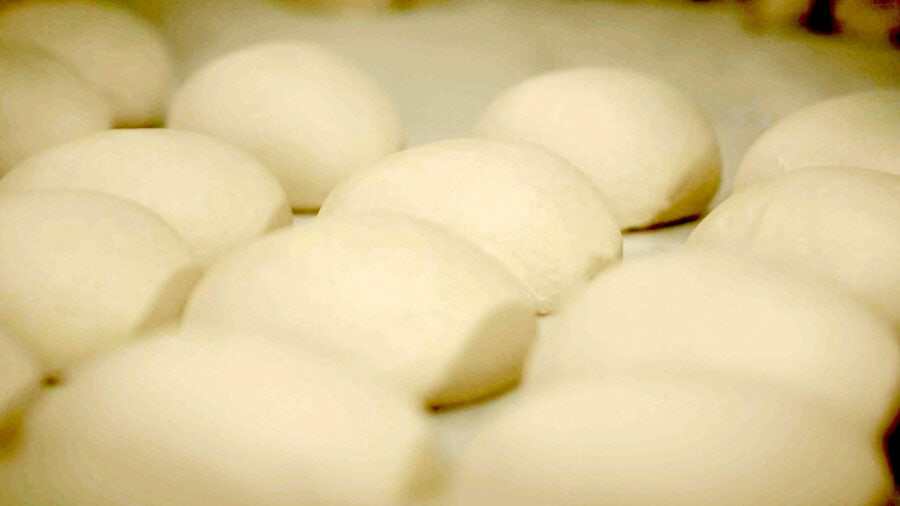 Not mozzarella. Bufala mozzarella.
We use authentic mozzarella di bufala, a drawn-curd cheese made exclusively from whole buffalo's milk. It has a springy texture and a pleasant taste with a faint mossy smell, reminiscent of the humid grazing fields of Campania in southern Italy.
You say tomato. We say San Marzano.
Our sauce is made with raw, pureed San Marzano tomatoes. These only grow in the rich, volcanic soil just south of Mt. Vesuvius, making them the sweetest, most flavorful tomatoes on earth. We ship the San Marzano tomatoes directly from Italy. Then we add our house-made basil pesto (no nuts) for a sauce that's out of this world.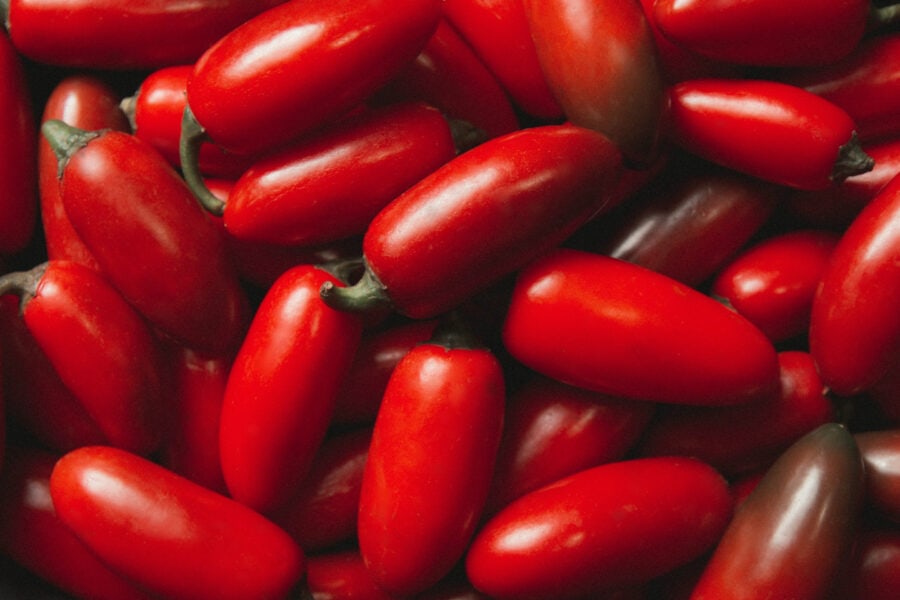 Prosciutto di Parma: Nothing but salt, air, time, and tradition.
By definition, prosciutto di parma is the gold standard of Italian prosciutto. It is produced in the province of Parma, Italy, using only four ingredients: specially-bred and nurtured Italian pigs, sea salt, air, and—the most essential ingredient—time.
Pure Italian flavor, rolled up in a ball.
Our meatballs are 100 percent natural without breading, which makes them a celebrated appetizer without guilt OR gluten.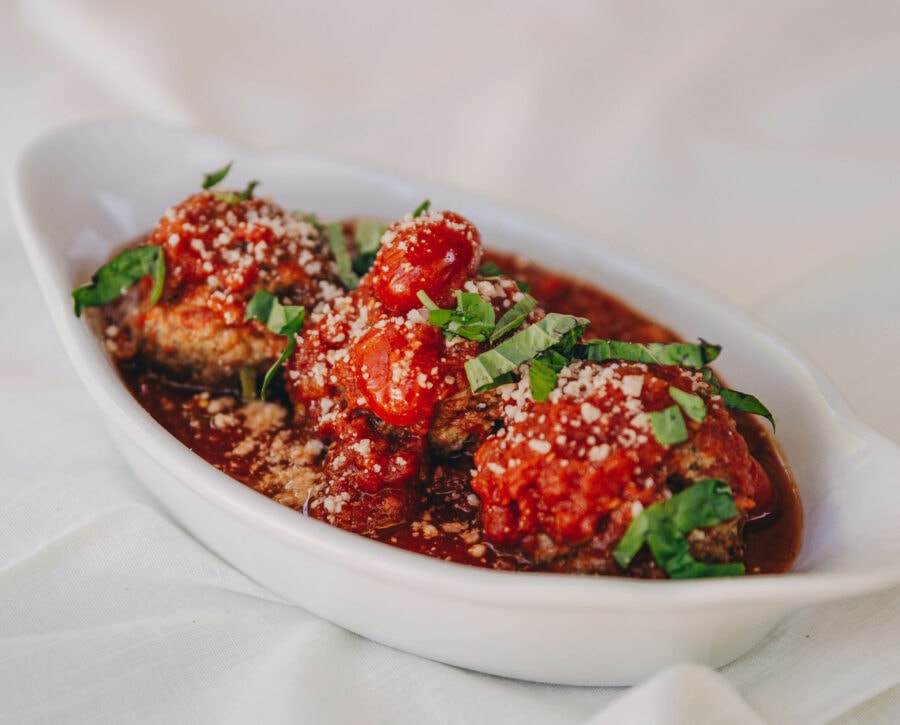 Pancetta from the old world.
At V Pizza we serve pancetta, often called Italian bacon. Unlike American bacon, which is often smoked or chemically cured, pancetta is unsmoked pork belly. It is cured in salt and spices and then dried for several months.
The most flavorful peppers on earth.
The best peppers in Italy come from Calabria. The Calabrian pepper is used in the rustic cooking of Southern Italy, where it gives a kick to simple preparations. It is considered one of the most flavorful peppers and gives a subtle, tasty heat.