Local support for local families battling cancer.
V for Victory is a 501(c)3 non-profit organization created to provide everyday support to families affected by cancer. It was founded in the spring of 2017 after one of the V Pizza owner's son was diagnosed with Acute Lymphoblastic Leukemia (ALL). He realized how many other local families were battling cancer, many who desperately need help relieving everyday burdens during treatment. 
Join us for THE holiday pizza party of the season in support of V for Victory!
DECEMBER 5, 2023 - 5:00pm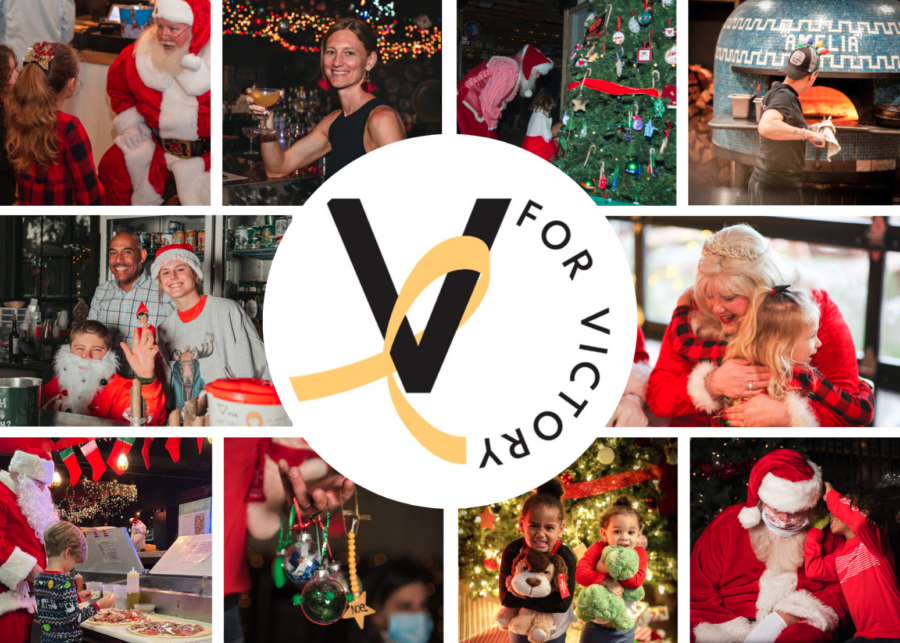 V for Victory's goal is to provide resources and services, at no cost, to local families and individuals who are in treatment for cancer. Each month, V for Victory provides nearly 1,000 free meals to local families. They also work with hundreds of small businesses to provide an average of 350 direct services to families every month. One-hundred percent of YOUR donations go back to paying for these direct services for our V for Victory families.
V for Victory serves both adults and children battling ANY kind of cancer. V for Victory believes it is the entire family who is affected by this disease, and we fight it together. 
100% of your donation goes to the purchase meals and everyday services for a family fighting cancer.

Each week, V Pizza prepares meals for the entire family. Families can visit any of our nine locations to dine in, take out, or opt for delivery at home or the hospital.
Partner With Us
Through V for Victory, individuals or businesses can provide needed services to one family, one time a month. EVERY business has something to give. Please email [email protected] to learn more about how you can support your local community!
For Help, Contact V for Victory
If you would like more information about how V for Victory may assist you or a loved one, please email [email protected]. One of our directors will contact you within 48 hours.